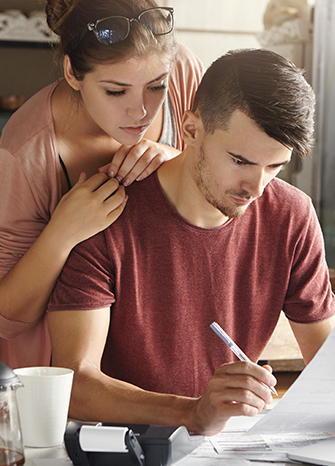 Do you foresee financial problems in the near future?
Are you making minimum payments only on your credit cards?
Are you having trouble paying your bills at the end of the month?
Do you really know the exact amount of your total debt?
Are you using your credit cards because you  don't have the money to cover your current expenses?
Are discussions about your finances creating problems in the home?
Are  your end of the month expenses more than you are able to pay?
Are you over the limit on your credit cards, your line of credit or your overdraft?
Are collection agencies calling you?
Are you considering consolidating your debts ?
If you answered "yes" to one or more of these questions, you could be headed for serious financial problems. So now is the time to get in touch with us.